This
post
was originally published on
this site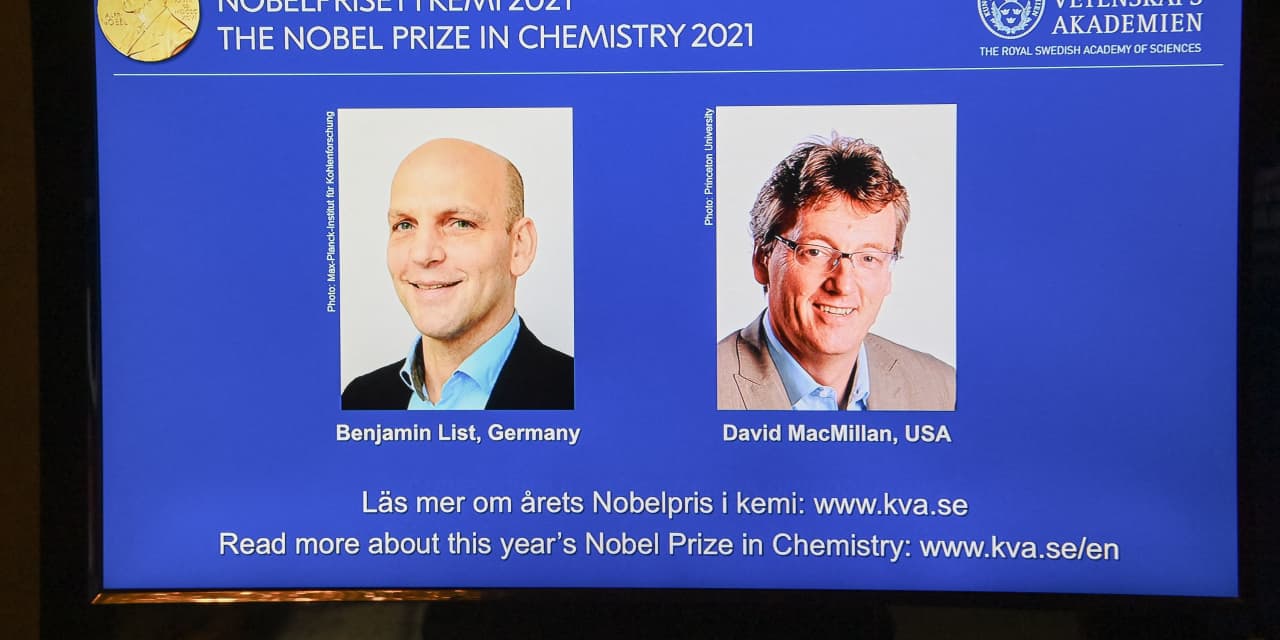 The Nobel Prize in Chemistry was jointly awarded to U.S.-based scientists David MacMillan and Benjamin List of Germany for their work developing a new tool for producing molecules with a range of useful applications.
Dr. MacMillan of Princeton University and Dr. List of the Max-Planck-Institut für Kohlenforschung in Mülheim an der Ruhr had developed an "ingenious tool for building molecules" called organocatalysis, the Royal Swedish Academy of Sciences said when announcing the prize on Wednesday.
Scientists use catalysts to drive chemical reactions, but only two kinds of catalyst—metals and enzymes—were known to exist before the two men, working independently of each other, developed a third type of carbon-based catalyst in 2000.
Their discovery "has had a great impact on pharmaceutical research, and has made chemistry greener" by using naturally occurring organic molecules, the academy said.
An expanded version of this story appears on WSJ.com.
Popular stories from WSJ.com: