This post was originally published on this site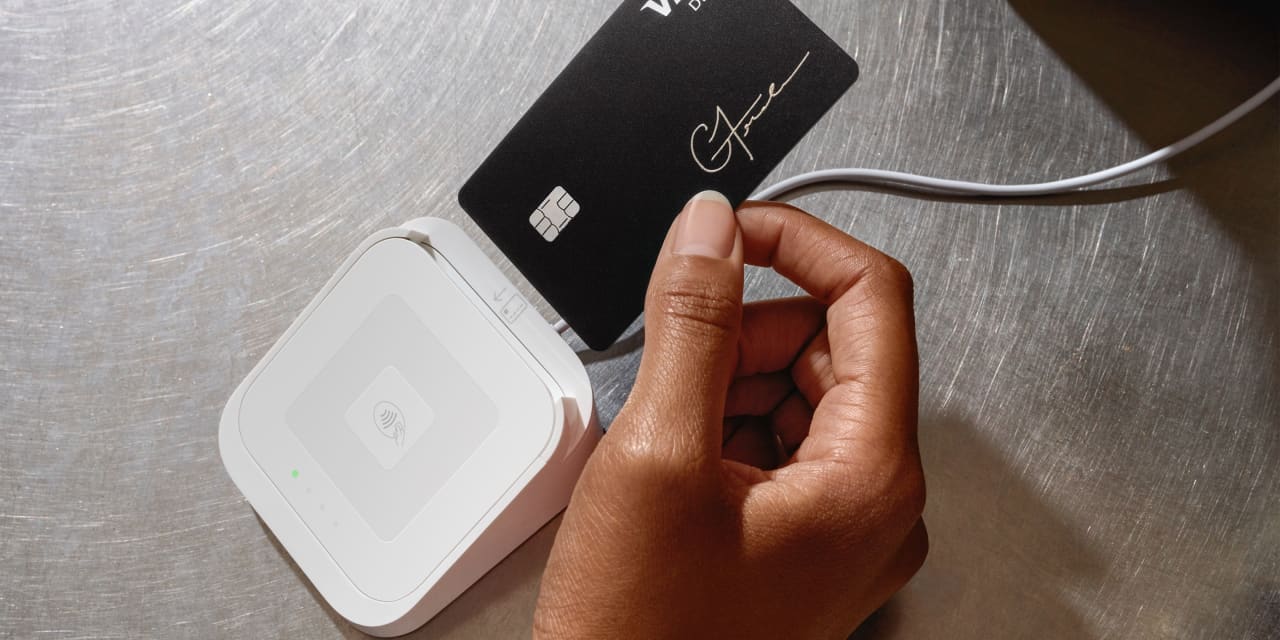 Marqeta Inc. topped revenue expectations Wednesday in the financial technology company's first earnings report since going public.
The company, which powers debit-card issuance for hot technology players like Square Inc.
SQ,
-0.73%
and DoorDash Inc.
DASH,
+0.21%,
reported a second-quarter net loss of $68.6 million, or 29 cents a share, compared with a loss of $7.1 million, or 6 cents a share, a year earlier. Analysts tracked by FactSet were expecting a 7-cents GAAP loss per share.
The fintech company noted in its earnings release that "a significant increase in gross profit was offset by increases in employee-related costs."
Marqeta's
MQ,
-0.13%
net revenue rose to $122.3 million from $69.4 million, while analysts had been modeling $105.3 million. The company's total payment volume was $26.5 billion, up from $15.1 billion a year prior.
The company continued to benefit from growing adoption of buy-now pay-later (BNPL) services, as companies like Affirm Holdings Inc.
AFRM,
+4.67%
and Afterpay Ltd.
AFTPY,
+0.05%
are Marqeta partners. Net revenue from the BNPL vertical increased 350% from a year earlier.
"Our earnings demonstrate an enormous appetite for modern card issuing, demand across diverse industries and rapid growth with our customers," Chief Executive Jason Gardner said in Marqeta's earnings release.
For the third quarter, Marqeta expects revenue of $114 million to $119 million, while analysts had been expecting $109.6 million.
The outlook was "nicely ahead of the Street with likely some room for upside," wrote Barclays analyst Ramsey El-Assal, but he also suggested that "the buy-side bar was significantly higher than sell-side, so the stock may see near-term pressure."
Marqeta shares were off 8.9% in after-hours trading Wednesday.
Mizuho analyst Dan Dolev called the outlook "muted," noting that it implied a decline from June-quarter revenue levels as the company and reflects a lapping of stimulus payments.
Marqeta went public in June and the company is now valued at $16 billion. The company's technology helps delivery platforms ensure that drivers are able to pick up and pay for customer orders without adding on extra purchases for themselves. The technology also applies to the BNPL companies, which often use "virtual cards" behind the scenes to let shoppers split purchases into installments.
Square and Afterpay, two Marqeta customers, are planning a merger, and their tie-up was the subject of several analyst questions on Marqeta's earnings call. Gardner said on the call that he doesn't see the combination as likely to trigger changes to the company's renegotiation schedule with either parties, and Marqeta has long-term agreements with both into 2024.
He told MarketWatch in a separate conversation that he expects the merger to be "beneficial to Marqeta" as it could increase sales to Square merchants and allow Afterpay to benefit from the Cash App ecosystem, while synergies from the deal "could lead to increased volume on our platforms." Afterpay isn't currently a top-five customer in terms of volume for Marqeta.
The company sees opportunities in the credit market after having success in its efforts to modernize the issuance process and feature set on debit cards. Marqeta's credit solution is currently in beta and Gardner is upbeat about the chance to "disrupt" the credit market, in part by using application programming interfaces (APIs) to give consumers more transparency about their purchases and the process of paying them off.