This
post
was originally published on
this site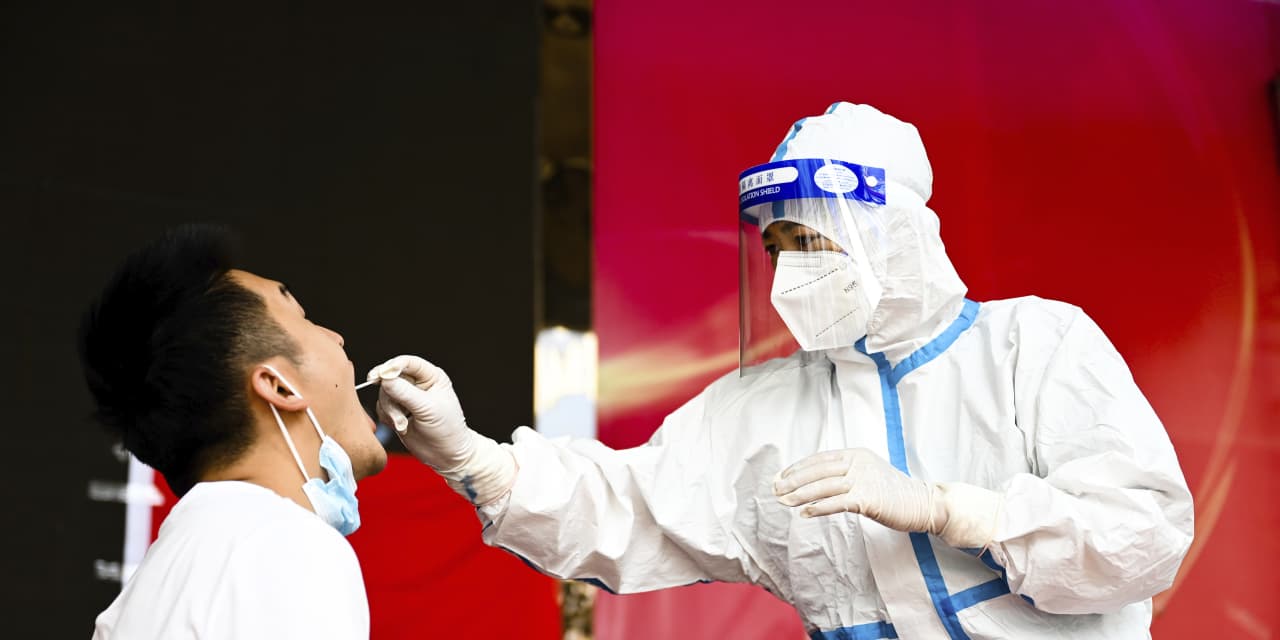 U.S. stocks were back on the rise Tuesday as investors assessed corporate earnings and grappled with concerns over how the global economy will withstand the delta variant of coronavirus as well as Chinese regulatory action.
What are major indexes doing?
The Dow Jones Industrial Average
DJIA,
-0.23%
rose 46.83 points, or 0.1%, to 34,884.99.
The S&P 500
SPX,
-0.17%
ticked up 3.70 points, or 0.1%, to 4,390.86.
The Nasdaq Composite
COMP,
-0.32%
was little changed, rising 1.13 points to 14,682.20.
U.S. stocks couldn't hold early gains on Monday with the Dow Jones Industrial Average and the S&P 500 both ending lower, while the tech-heavy Nasdaq Composite squeaked out a slight gain. The combined volume on the New York Stock Exchange and Nasdaq was the seventh lowest of the year
What's driving the market?
Mask mandates have been reintroduced in various U.S. regions including Louisiana and San Francisco to confront the delta strain of coronavirus after the seven-day average of new coronavirus cases surpassed the peak seen last summer, according to the CDC Director Dr. Rochelle Walensky. However, the U.S. did achieve the 70% vaccination target set by President Joe Biden on Monday. Meanwhile, China announced fresh mass testing in Wuhan, the city where the disease was first discovered.
Stocks lost ground Monday as the yield on the 10-year Treasury note dipped below 1.15%, its lowest since February, after a weaker-than-expected reading on July U.S. manufacturing activity from the Institute for Supply Management.
Bond yields were steady Tuesday, but analysts said concerns over peaking economic growth could remain a concern.
Friday's July jobs report could attract "special attention," said Charalambos Pissouros, head of research at JFD Group, in a note, as it pertains to the Federal Reserve's path toward tapering its monthly asset purchases.
If expectations for strong numbers are met, it could undermine Fed Chairman Jerome Powell's assertion last week that the jobs market had a long way to go before meeting the central bank's goals, Piossouros said, potentially reviving speculation over early tapering.
"The U.S. dollar could rebound on a strong employment report, but equities could pull back, as earlier QE tapering could mean earlier rate hikes as well," the analyst said.
Investors also continue to wade through corporate earnings reports. As of last Friday, 88% of S&P 500 index companies had reported beating earnings estimates for the second quarter, the highest percentage since FactSet began tracking this data in 2008.
"The continued healthy earnings outlook is a key driver of our view that the equity bull market remains on solid footing," said Solita Marcelli, chief investment officer for the Americas at UBS Global Wealth Management, in a note.
"The outlook is further supported by a still-accommodative Fed and the fact that stocks look quite attractive relative to very low yielding bonds," she said.
U.S. factory orders data is due at 10 a.m. Eastern.
Which companies are in focus?
What are other markets doing?