This
post
was originally published on
this site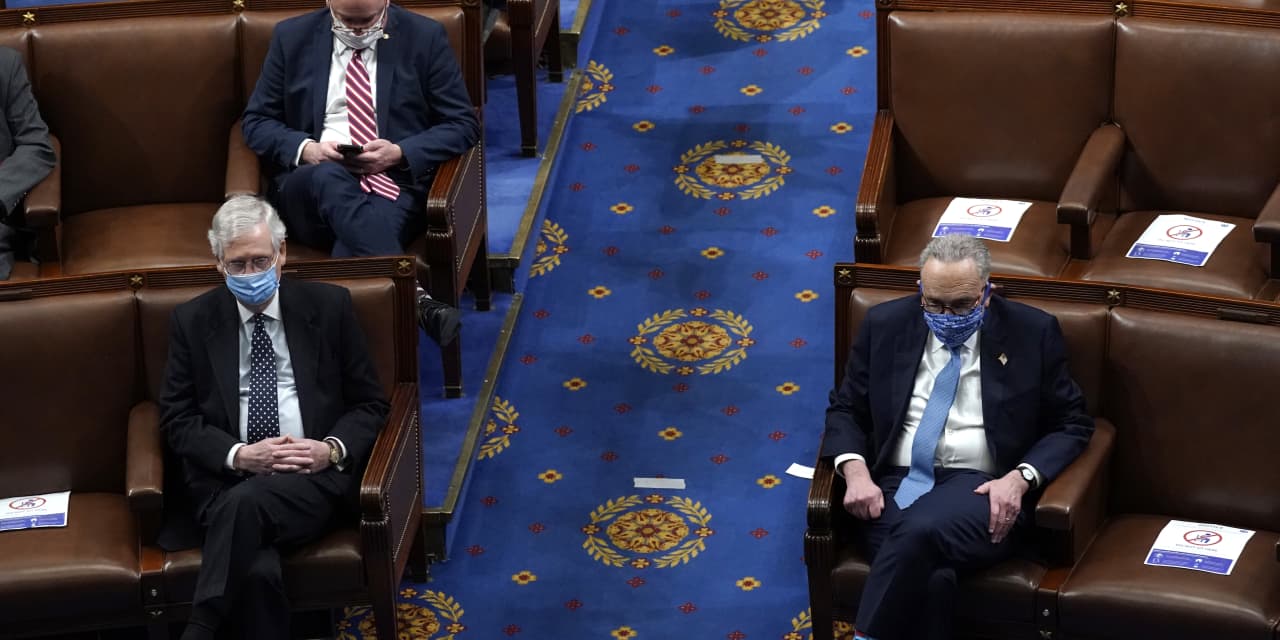 Almost a month after winning two elections in Georgia, Democrats will finally gain functional control of the U.S. Senate after the two party leaders reached an agreement Wednesday.
Senate Majority Leader Chuck Schumer announced the pact, which has taken weeks to negotiate, on the floor of the Senate.
"We will pass the resolution through the Senate today, which means that committees can promptly set up and get to work with Democrats holding the gavels," he said.
The Senate is split evenly, with 50 Republicans and 48 Democrats plus two Independents – Sen. Bernie Sanders of Vermont and Sen. Angus King of Maine – who caucus with Democrats.
Democrats won control of the chamber on Jan. 5 when Raphael Warnock and Jon Ossoff won their Senate seats in Georgia. Those wins, with the vote of Vice President Kamala Harris, provide Democrats with 51 votes.
Senate Republican Leader Mitch McConnell had threatened to filibuster the organizing resolution unless he got assurances Democrats would not do away with the filibuster. The impasse left the Senate in the unusual situation where Democrats controlled the floor but not the committees, whose party makeup is determined by the organizing resolution.