This
post
was originally published on
this site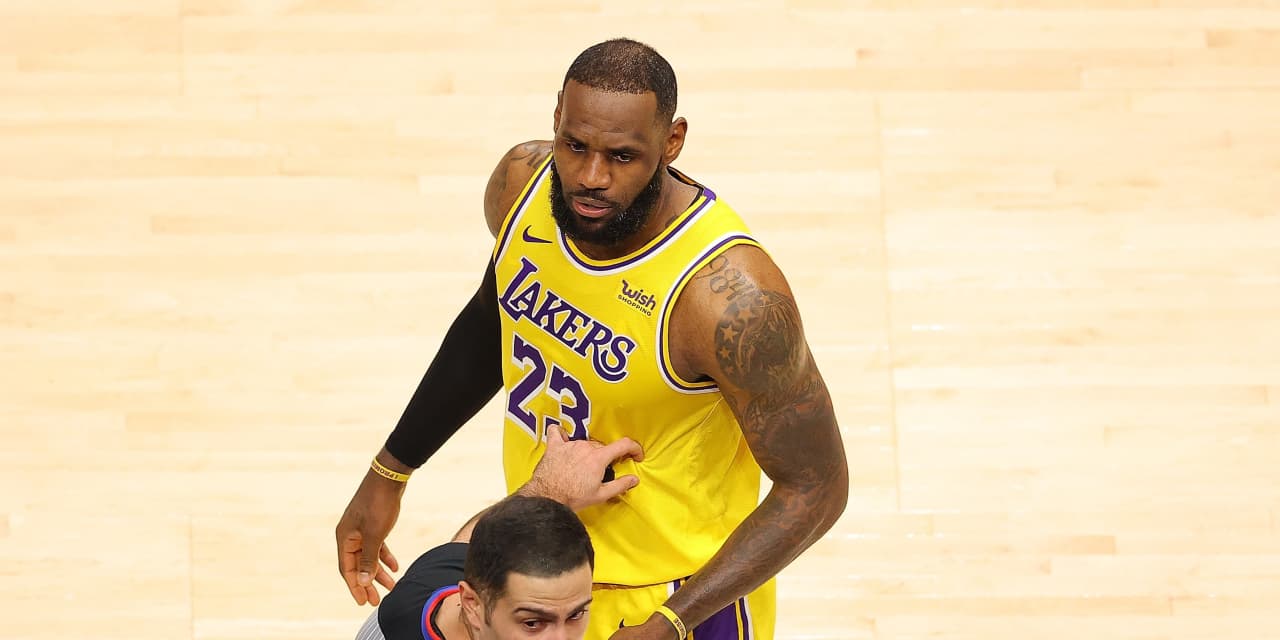 Los Angeles Lakers megastar LeBron James led his team to a road victory Monday night over the Atlanta Hawks, but the evening's most noteworthy moment came when James got into a heated argument with a fan sitting courtside.
The verbal spat between James and the spectator occurred during the fourth quarter and was captured on video by ESPN's Dave McMenamin.
When asked about it after the game, James seemed unfazed. "Fans in the stands is just better," James said with a smile. "At the end of the day, I'm just happy fans are back in the building. I missed that interaction. I need that interaction."
The spectator, later identified as 25-year-old Juliana Castro, was asked, along with three others in her group, to leave the arena in Atlanta after the altercation.
See also: 10 Super Bowl prop bets, including the 'Doink Special' and 'Who will the MVP thank first'
In a series of Instagram posts, Castro claims that she was asked to leave for "talking sh—" to James and was allegedly defending her husband.
In a tweet after the game, James, the reigning Time magazine athlete of the year, dubbed the fan "Courtside Karen."
See: LeBron James earns more from two Instagram posts than he does for a whole NBA game
The Atlanta Hawks are one of 10 teams in the NBA allowing some fans in their home arenas. Hawks home games at State Farm Arena, near downtown Atlanta, can be filled to 10% audience capacity, which translates to about 1,688 fans per game.
The Margin (June 2020): 'This…Is Why': LeBron James, Jamie Foxx react to George Floyd's death with images of Colin Kaepernick kneeling