This
post
was originally published on
this site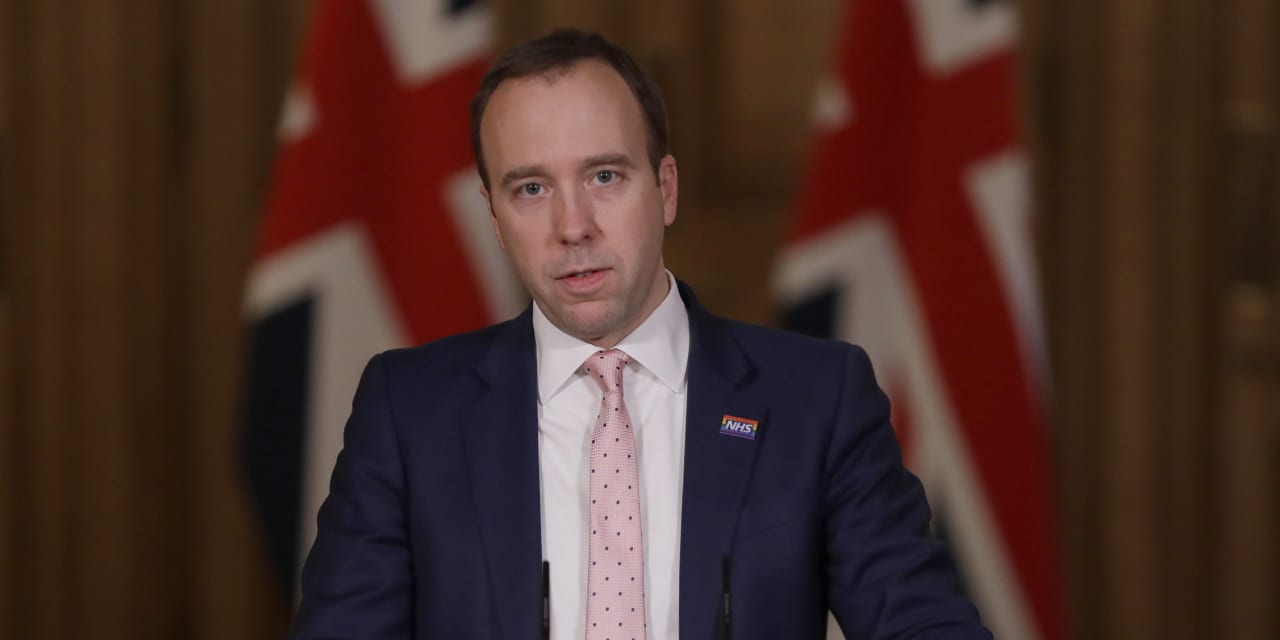 Another, even more contagious strain of coronavirus has been detected in two cases in the U.K, the British health secretary said in a news briefing on Wednesday.
This is the second mutant version of coronavirus announced by the British government in a week, following Prime Minister Boris Johnson's announcement on Saturday that a new, 70% more contagious variant was behind a recent spike in COVID-19 cases.
The two cases involving the second new variant are both contacts of people who have travelled from South Africa. Health experts said that the South African strain is "very different" to the U.K. variant detected last week, and that both appear to be more contagious than the typical strain of coronavirus.
"This new variant is highly concerning because it is yet more transmissible and it appears to have mutated further than the new variant discovered in the U.K.," the country's health secretary Matt Hancock said.
All travellers from South Africa in the past two weeks, and their close contacts, have been ordered to self-isolate immediately.
Read: A New Covid-19 Strain Is Shutting Down Europe. What You Need to Know.
"We have more evidence on the transmission for the U.K. variant because we've been studying that with great detail with academic partners. We're still learning about the South African variant," said Dr. Susan Hopkins of Public Health England. "Both of them look like they're more transmissible."
The U.K.'s deputy chief medical officer, Dr. Jenny Harries, said that "we expect viruses to mutate so I think this should not come as a surprise. What is obviously very clear is that the U.K. has a huge capacity to look at these different variants … in early-stage so that's very positive."
Hancock revealed the presence of the South African strain in a news briefing where he announced that millions more people in the east and southeast of England will move into the toughest tier of restrictions starting Dec. 26.
The U.K. reported a record 39,237 new COVID-19 cases on Wednesday.
Plus: BioNTech boss says more tests needed to see if vaccine protects against new COVID-19 strain
News of the first mutant strain of the coronavirus in the U.K. began a scramble in Europe and around the world as governments moved to prevent its spread. The variant announced on Saturday is most present in the east and southeast of England, including London.
By Wednesday, more than 50 countries around the world had banned arrivals from the U.K., and inbound trade to France through the crucial Strait of Dover was severely impacted.
Experts said there was no indication that COVID-19 vaccines, such as those from Pfizer PFE, +2.37% and BioNTech BNTX, -1.85%, as well as Moderna MRNA, +0.16%, would be unable to combat this new variant of coronavirus.
BioNTech, in a press conference on Tuesday, said they were unable to tell yet if the vaccine the company developed with Pfizer would be effective against the new variant, but were confident they would be able to produce a vaccine against it in six weeks.