This
post
was originally published on
this site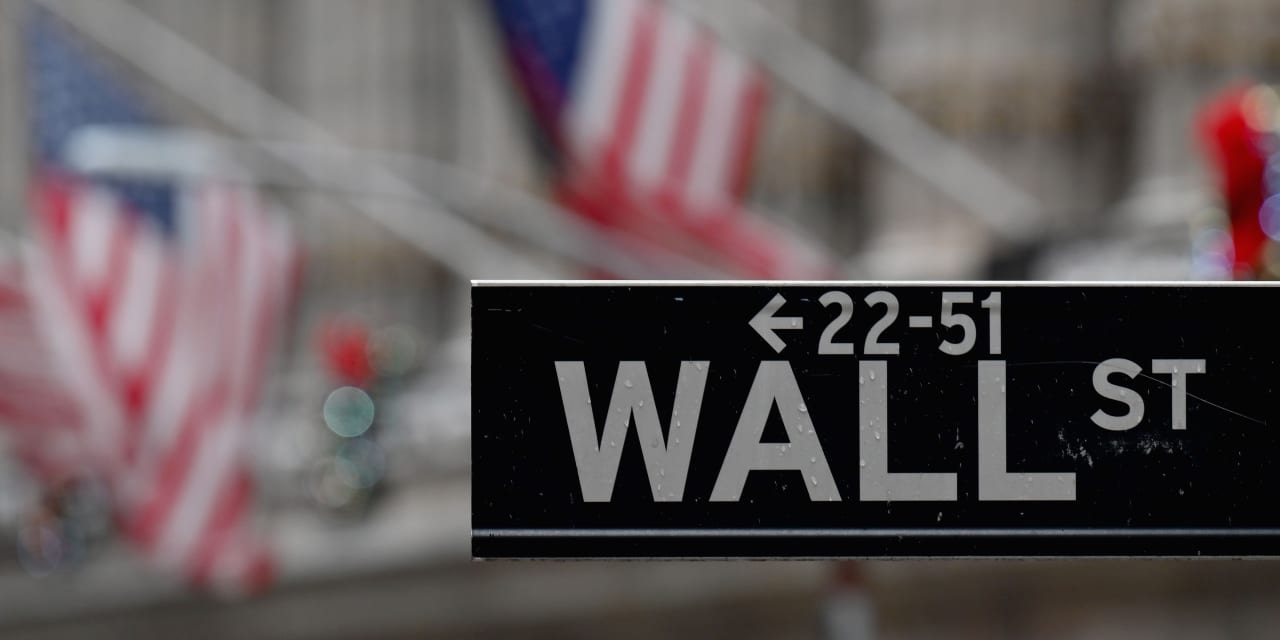 Stocks rose Monday, looking to bounce back after a losing week as investors weighed the U.S. rollout of a COVID-19 magazine and prospects for a deal on a compromise aid-spending package.
What are major benchmarks doing?
The Dow Jones Industrial Average DJIA, +0.45% rose 230 points, or 0.8%, to 30,274.
The S&P 500 SPX, +0.49% gained 31 points, or 0.8%, to trade at 3,694.
The Nasdaq Composite COMP, +1.03% advanced 124 points, or 1%, to 12,504.
Stocks posted a mixed finish Friday, leaving benchmarks with modest losses for the week. The Dow saw a 0.6% weekly fall, while the S&P 500 fell 1% and the Nasdaq declined 0.7%. The small-cap Russell 2000, however, saw a sixth straight weekly gain, rising 1%.
What's driving the market?
Pfizer Inc. PFE, -2.33% over the weekend began shipping the vaccine it created with Germany's BioNTech SE BNTX, -5.99% around the country, after the Food and Drug Administration late Friday granted emergency authorization for its use.
Meanwhile, hopes for a new round of spending by the U.S. government were boosted over the weekend after leaders from both parties signaled they would be open to setting aside the most contentious topics in long-running talks.
A bipartisan group of Senate and House lawmakers, which has pushed for a compromise $908 billion plan, were reportedly weighing the possibility of putting $160 billion of state and local aid and liability protections into a separate package, leaving a $748 billion aid plan that would provide $300 a week in additional state unemployment benefits for four months, $300 billion in aid to small businesses and $35 billion for health-care providers, the Wall Street Journal reported.
"While this would fall short of what markets had been hoping for, especially if only $748 billion of it were to get approved, it would nevertheless go some way in extending support to millions of businesses and individuals during the winter months as the virus surge shows no sign of easing in America," said Raffi Boyadjian, senior investment analyst at XM, in a note.
The U.S. counted 183,814 new cases on Sunday, and at least 1,357 people died, according to a New York Times tracker. The U.S. has averaged 210,039 cases a day over the past week, up 30% from the average two weeks earlier. A record 109,331 COVID-19 patients were in U.S. hospitals on Sunday, according to the COVID Tracking Project, topping the record of 108,487 set a day earlier.
The economic calendar is empty Monday. The main event this week will likely be the Federal Reserve's final policy meeting of 2020 on Tuesday and Wednesday.
See: Stock-market uncertainty runs high heading into Fed's final meeting of 2020
Outside the U.S., U.K. Prime Minister Boris Johnson and European Commission President Ursula von der Leyen agreed on Sunday to scrap a deadline and go "the extra mile" to reach a post-Brexit trade deal.
Which companies are in focus?
Shares of Alexion Pharmaceuticals Inc. ALXN, +31.59% jumped 30%. AstraZeneca PLC AZN, -6.23% AZN, -5.66% said over the weekend it had agreed to buy the Boston-based company for $39 billion in cash and stock. AstraZeneca shares fell more than 6% in London.
Shares of 3M Co. MMM, +0.84% were up 0.9% after reporting that total sales for the month of November rose 8% from a year ago to $2.9 billion. The consumer, health care and industrial products company said that "although significant macroeconomic uncertainty remains," it expects fourth-quarter sales of $8.2 billion to $8.4 billion, which surrounds the FactSet consensus of $8.27 billion.
Google users in the U.S., Europe, India and other parts of the world were temporarily unable to access Gmail accounts, watch YouTube videos or get to online documents during an outage early Monday. Shares of Google parent Alphabet Inc. GOOG GOOGL were little changed.
What are other markets doing?