This
post
was originally published on
this site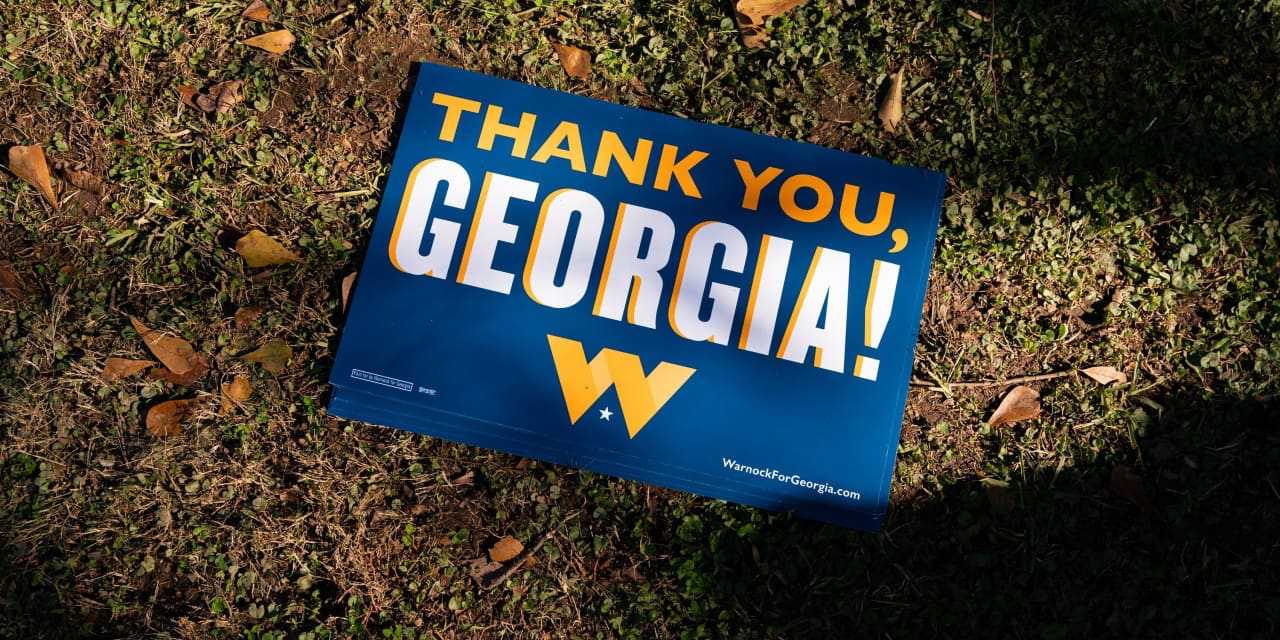 The tiny but growing West Indian and Caribbean communities within the Atlanta metro and north Atlanta area of Georgia might end up playing an outsized role in the tight runoff election for Georgia's two U.S. Senate seats on Jan. 5.
Democrats need every vote as President-elect Joe Biden won the state in the Nov. 3 presidential election by only 13,000 votes.
The stakes couldn't be higher. If Democrats Jon Ossoff and Rev. Raphael Warnock can both beat Republican incumbents Sen. David Perdue and Sen. Kelly Loeffler, the Democrats would control the Senate and Biden would be better able to pursue his agenda next year.
Enter the 400,000 Carribean-American community.
According to the Caribbean Association of Georgia there are just over 400,000 Caribbean-Americans living and working in Georgia.
Through a fluke in Georgia's election runoff law, which mandates victory only goes to a candidate who can get more than 50% of the vote, there is another race to be decided in January involving a candidate that might get the Caribbean-American community to the polls.
His name is Daniel Blackman, 41, with family roots in Barbados, and he is running for a seat on the state's Public Service Commission which has the responsibility of making sure consumers have fairly priced quality telecommunications, natural gas and electric services.
Three candidates, ran for the seat in the November elections, and incumbent Lauren 'Bubba' McDonald received 2,415,248 votes 49.9%, to Blackman's 2, 272,969 with the Libertarian, Nathan Wilson, receiving 151,196 votes.
So having a Caribbean-American on the state-wide ballot might excite the Caribbean-American community who mostly vote Democrat and the extra turnout might also benefit Ossoff and Warnock, the Demcrat candidates for the two U.S. Senate seats.
"Black voters represent an array of communities — African, Caribbean, West Indian, native — and they take pride in supporting their own, so I think my campaign will greatly benefit the U.S. Senate races," Blackman said, in an interview.
Caribbean Association of Georgia President, Samantha Samuels, a native of Guyana, agreed. "We give a lot, we donate a lot, we put a lot into the communities we live in. It is important to have a seat at the table in order to have our voices heard."
"When it comes to voting it is important to recognize the Caribbean vote," Samuels said. As with the Black voter base in Georgia, Caribbean and West Indian voters tend to vote Democratic, she added.
Blackman's ancestors served as diplomats from Barbados before the family moved to Boston decades ago. "I come from a very political family," said Blackman.
Blackman is a graduate of Clark Atlanta University, a Historical Black College and University (HBCU) in Atlanta, and he settled in Georgia following graduation and began a career in politics.
Along with serving as a board member for the Georgia branch of the American Civil Liberties Union (ACLU), he ran for the Public Service Commission seat in 2014. A 2016 run to the state Senate representing District 27 also fell short.
Emory College of Arts and Sciences Professor, Alan Abramowitz, said the Caribbean community could help the Democrats in the Jan. 5 U.S. Senate run off. "Every little bit helps in a very tight race," he says.
Blackman has spent time campaigning for both Ossoff and Warnock. He has traveled to six towns with the two candidates, including Kennesaw last week and Athens, Macon and Columbus this week.
Biden's win in the state over President Donald Trump was the first for a Democratic presidential candidate since 1992 and he believes both Ossoff and Warnock have an opportunity to win the crucial Senate seats.
"This election cycle was not a fluke or an anomaly. The result that led to a runoff is a direct result of Georgia Democratic organizers and their ground games," said Blackman. "It's not just the work of Stacey Abrams, it's the collective organizing of Georgia's rural, coastal, and North Georgia counties that has given us a competitive advantage that could very well pay off."
Stacey Abrams served in the Georgia House of Representatives from 2007 to 2017 and was the Democrat candidate for governor in the 2018 elections, becoming was the first African-American female gubernatorial nominee in the U.S.
"Too often when we say 'Black vote' we lump people all together," said Blackman. "I think people are going to be surprised when you look at the date. Politically speaking, the Caribbean community is one of the most underserved and underheard in America. They are very active in the way in which they organize, communicate, and motivate their base."
The 2010 U.S. Census data shows the Afro-Caribbean population in metro Atlanta is between 2% and 5% of the Black population or just over 100,000 according to the Migration Policy Institute.
"The numbers are not that large, but on the other hand in a very close election, it could help turnout," says Georgia State University Professor of Political Science and Executive Director of the Southern Political Science Association, Robert M. Howard. "My question would be how much resources should be put into driving up turnout in this group?"
Blackman understands that the Ossoff and Warnock campaigns have been dedicated to reaching Georgians of all races and cultures and his campaign does not. He's attempting to specify his target markets and demographics.
"There are so many entry points for communities that haven't been engaged in the past," said Blackman, who will also be campaigning in Juliette, Georgia, a rural community of just over 3,000 located 80 miles south of Atlanta. Towns like these and their tiny Caribbean and West Indian communities are being targeted by Blackman who recognizes the value of diversity.
"We probably have one of the most diverse statewide campaign teams," he said. "We are doing so much work and I think West Indians and Carribeans are galvanizing around our campaign because they can touch it," he said.
Juliette, located in Monroe County, a Republican stronghold, is a battleground site in the debate over coal ash procedures.
"We are building a movement where a conversation is being had that we have not traditionally had here," said Blackman about the Caribbean and West Indian voter base. Neither Ossoff nor Warnock have campaigned in Monroe County.
"We want people to know that we are allies. We want them to know that we will not forget about them."