This
post
was originally published on
this site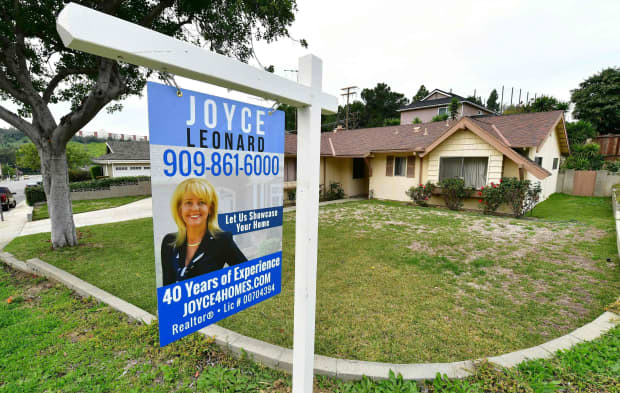 A home for sale sign is seen in Monterey Park, California.
The numbers: The S&P CoreLogic Case-Shiller 20-city price index posted a 5.2% year-over-year gain in August, up from revised 4.1% in the previous month, according to a report released by S&P Dow Jones Indices on Tuesday. The gain was in line with expectations of Wall Street economists surveyed by Econoday. On a monthly basis, the index increased 0.5 in August.
What happened: The separate national index released with the report noted a 5.7% increase in home prices across the U.S. over the past year. This is the fastest pace in more than two years.
The strength was consistent nationally. All of the 19 large cities tracked by Case-Shiller posted increases in housing prices in August.
Phoenix once again led all other markets nationwide with a 9.9% annual price gain in August, followed by Seattle with an 8.5% increase and San Diego with a 7.6% increase. Phoenix has been the strongest housing market for 15 months.
Big picture: The housing sector is showing strength across the board resulting from a combination of low mortgage rates, rising demand, and shift in consumer preferences as a result of the pandemic.
What S&P Dow Indices says: "If future reports continue in this vein, we may soon be able to conclude that the COVID-related deceleration is far behind us," said Craig Lazzara, global head of index investment strategy at S&P Dow Jones Indices.
Market reaction: U.S. stock index benchmarks looked set for a modest rebound Tuesday after the Dow Jones Industrial Average DJIA, -0.05% lost 650 points in the prior day's trading.