This
post
was originally published on
this site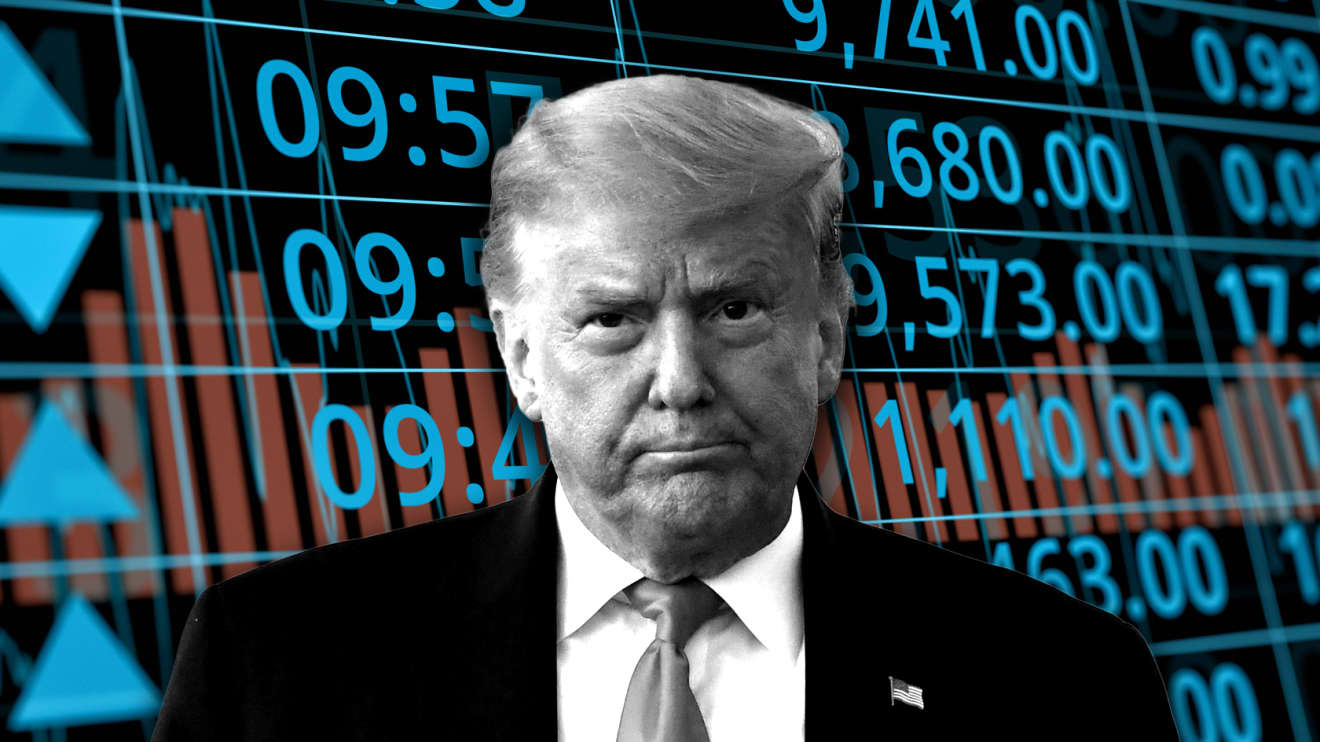 MarketWatch photo illustration/Getty Images|, iStockphoto
President Donald Trump is absolutely critical to keeping this bull market alive, according to President Donald Trump. Here's his latest tweet on the matter:
This is nothing new, of course. Trump's presidential tweets have been rife with self-glorification ever since he took office. According to the Trump Twitter Archive, he has tweeted about the "stock market" 157 times. As just one example, this one from earlier this month racked up the most likes:
It's true, the U.S. stock market has done well under Trump, but as you can see from this chart from MacroTrends, he still trails several presidents, including Bill Clinton and Barack Obama: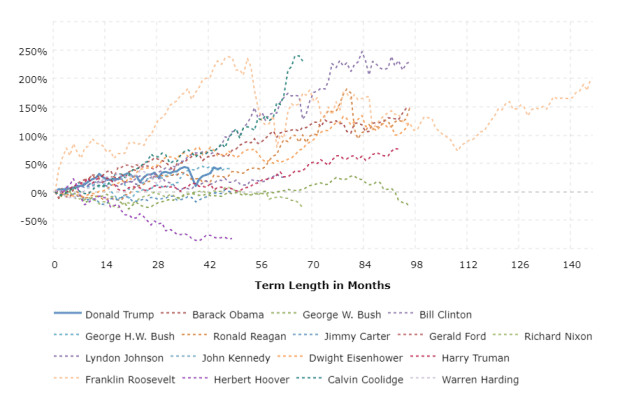 At this point, however, his stock-market warnings seem to be losing a bit of their punch, if the reaction to his latest tweet is any indication. Here are just some of the highlights from the trending "My 401k" topic that blew up on Twitter TWTR, +7.61% :
Meanwhile, there's nothing much to boast about in Wednesday's trading session, with the Dow Jones Industrial Average DJIA, -0.12%, S&P 500 SPX, +0.08% and tech-heavy Nasdaq Composite COMP, +0.08% all hovering around breakeven.