This
post
was originally published on
this site
https://d1-invdn-com.akamaized.net/content/pice88e2beb59a67733787ec7a82a2570fc.jpg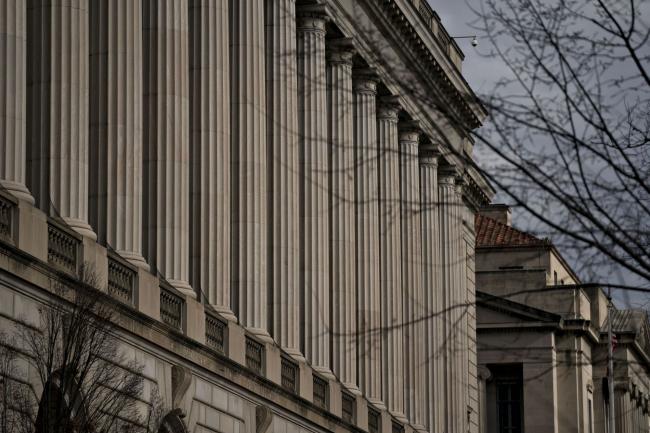 That represents more than half of the stimulus payments of up to $1,200 for adults that the IRS will send out to bolster household budgets as unemployment numbers rise and businesses remain shut down. The IRS plans to send more than 150 million payments in total, which congressional scorekeepers estimate will total about $292 billion.
"The IRS, Treasury and partner agencies are working non-stop to get these payments out in record time to Americans who need them," IRS Commissioner Chuck Rettig said in a statement Friday. "Tens of millions of people across the country are receiving these payments, and millions more are on the way."
The IRS said it's currently processing the $1,200 payments for people who aren't require to file tax returns, including recipients of Social Security, Supplemental Security Income and veterans affairs benefits. Those individuals will start receiving payments in late April and early May, according to guidance from the agency.
Democrats had questioned whether the inclusion of President Donald Trump's name on the checks, which are typically signed by a civil servant and don't include the president's name, had slowed down the process.
"Checks are being issued on time, as planned," according to a letter the Treasury Department sent to Democratic Senator Ron Wyden of Oregon on Thursday.
The IRS is encouraging taxpayers who haven't received a tax refund by direct deposit in the past two years to upload their bank account information to the IRS website so they can receive payment more quickly than by a paper check. The IRS "Get My Payment" web page lets users see when their money is scheduled to be mailed or deposited, though many people have reported that the status of their money isn't available.
The National Taxpayer Advocate is trying to advise (LINK here:https://taxpayeradvocate.irs.gov/get-help/taxupdates#Tool) individuals who have not yet gotten their payment about when they might receive it and what steps, if any, they need to take to get their money.
Congress's $2.2 trillion economic rescue package enacted last month included $1,200 for adults earning up to $75,000 or married couples earning twice that amount, with $500 for their children. Those earning up to $99,000 as an individual or $198,000 as a couple are eligible for a smaller payment.
©2020 Bloomberg L.P.