This post was originally published on this site
https://i-invdn-com.akamaized.net/content/pic4614f05410014bf1849f8e2d505c2512.jpg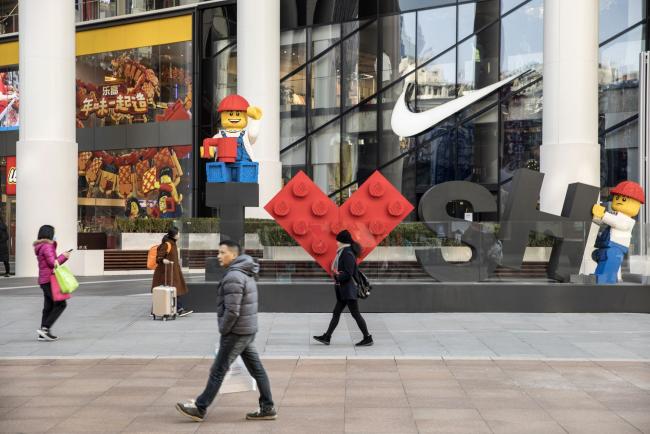 (Bloomberg) — The chief executive of Lego A/S says the novel coronavirus only represents a short-term blow to China's economy that won't change the toymaker's expansion plans in its fastest growing market.
Lego reported record sales on Wednesday and said growth in 2020 will once again be led by China. It's targeting almost 60% more stores there this year, bringing the number to 220.
"Despite any challenges there may be, we expect to be able to reach that number," CEO Niels B. Christiansen said in a phone interview on Wednesday. "We're family owned, which gives us the ability to plan long term and focus on the investments that will help in the future."
The situation in China creates "some short-term uncertainties, but it doesn't change the long-term strategy with our investments" in the country, he said.
The coronavirus has already triggered mass panic, as its potential to disrupt trade feeds a market sell-off. In response, central banks have started adding emergency stimulus, amid warnings that the virus will dent global growth.
The Lego CEO says it's too early to judge how the virus will affect 2020 sales. The company will continue to rely on its so-called branded stores to draw in crowds of customers in new cities, a model the CEO says tends to result in a bump from all other sales channels.
GLOBAL INSIGHT: Virus to Drag China GDP to 1.2%, Send Shock
For now, China is dealing with more than 80,000 cases of coronavirus, with the outbreak shuttering shopping malls and emptying streets as the authorities urge residents to stay at home.
But Christiansen points out that just because shoppers aren't going to stores doesn't mean they're not still buying, given the ubiquitousness of online commerce.
"In the short term, there may be a shift in where we sell," he said. "This is what typically occurs and we're well positioned when it happens. We're always trying to move our sale to the channel where we see the demand."
Read more: Lego Billionaire Takes Over as Chairman After Record Sales
For Lego, committing to China is a question a simple demographic logic. "By 2032, 90% of the world's two billion children will live outside Europe and North America, with more than three quarters of these living in Eastern Asia. As a result, we are stepping up investment in the growth markets of tomorrow," the company said in its annual report. It's a strategy that has so far fed record revenue growth.
Earlier this year, Lego briefly closed its China office, as well as its factory in Jiaxing. But both have since been opened again, Christiansen said. Lego's factory in China mainly serves the Asian market. Lego also has a Mexican site that produces for the Americas. On top of that, the company has factories in the Czech Republic, Hungary and Denmark for its European stores.
"We have the advantage over some of our competitors that we have a more flexible supply chain," the CEO said. "Because the products are the same, we can use some factories to help in other regions, if capacity is needed."
(Adds details of Lego's China expansion plans)